The Powder Metallurgy Advantage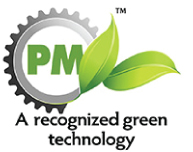 Powdered metal (PM) manufacturing offers a near-net shape process to provide high-strength product with applications reaching across many industries. By reducing unnecessary consumption of raw materials and having the ability to recycle in-process waste streams, PM realizes a cost effective, environmentally friendly solution for metal component production.
Over our thirty-plus years of operation, Keystone Powdered Metal Company's Troutman location (formerly Engineered Sintered Components) has become a leading supplier of complex powder metal components for the North American market. Our ability to provide quality product through a vertically integrated manufacturing process makes us unique in our industry. In addition to conventional PM processes, KPMC offers the following in-house production capabilities:
High temperature and vacuum sintering
Sinter hardening
Heat treatment, steam treatment
Induction hardening
Precision machining operations: turning, milling, grinding, honing
Automated, custom inspection
As a subsidiary of Sumitomo Electric Sintered Alloy, we are globally connected through our group company network of 18 facilities in 10 countries. This footprint positions us well to partner with customers who require a worldwide supply of material produced locally through consistent production processes.