August 25, 2014 3:50 PM
Hello, everybody. I'm Fujita of SHC Co., Ltd.
Four years ago, we began to receive internship students from Toyama Prefectural Takaoka Kogei High School. The high school teaches mainly industrial and arts-related subjects. This year, for three days from July 2, two second-year students from the machinery department and the electronic machinery department experienced working at SHC.
In the first half of the internship program, the students tried deburring* air springs used for railway vehicles, such as the Bullet Train, while in the second half, they inspected the performance of rubber coated cloth used as a material for these products. The students engaged in all their allotted tasks with complete seriousness. The internship program seemed to help them understand that in order to ensure safety for the many railroad users, the manufacture of defective items is never allowed, and that in order to meet the designated standard, each staff member works on their own individual tasks with a sense of responsibility.
We hope that what they have learned through the internship program will be useful for their future school life, and help them when they decide their future careers.
*Deburring: Smoothing rough edges or ridges generated on a processed surface when the relevant item is shaven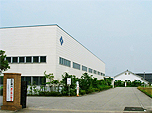 SHC Co., Ltd.
Headquartered in Imizu City, Toyama Prefecture, SHC Co., Ltd. manufactures a wide variety of rubber coated cloth products, such as air springs for vehicles, including the Bullet Train, industrial air springs used for industrial machinery and precision equipment, and inflatable rubber dams for installation in rivers.